CULTURE & ART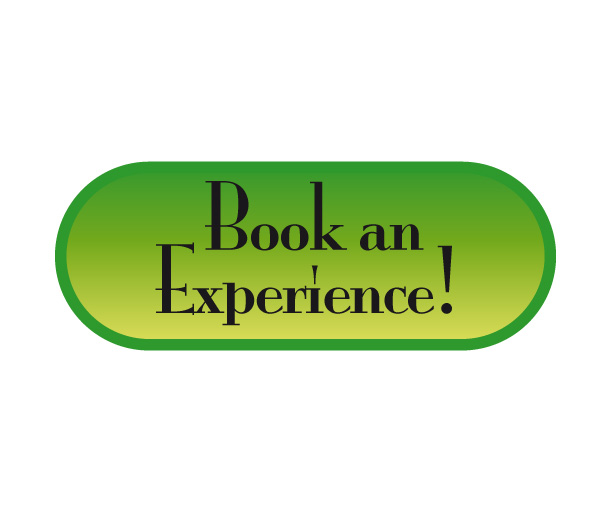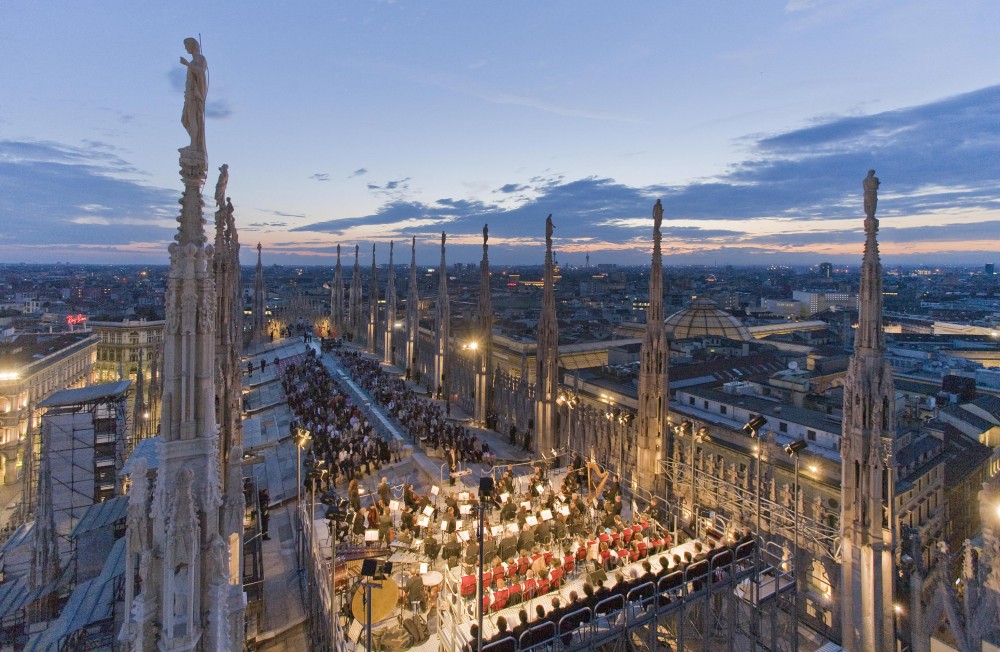 Music 
Milano is "musica", all types of "musica" from lyrical to jazz, from rock to ethnic and all sorts of experimental music.  La Scala theatre is an unequalled  venue for classic performances but there are also open air concerts and live music as you stroll past the venues along the "navigli".
The Blue Note jazz club, part of the Blue Note network,  hosts around 350 shows per year and is considered one of Europe's most famous and influential jazz and live music venues. With its rich calendar of events the Milan "Giuseppe Verdi" Conservatory is definitely a point of reference for classical music enthusiasts.
Perhaps it's a behind the scenes view of these famous places or a visit to the Palazzina Liberty or even a concert in one the numerous evocative churches in the city, with Emma you will be sure to find the perfect harmony between music and culture.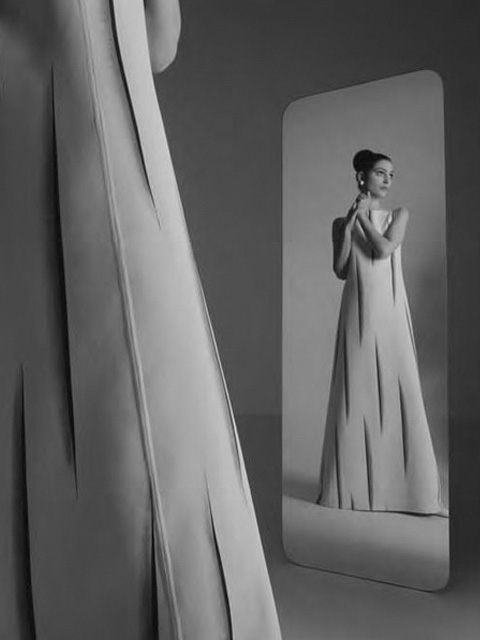 Fashion
Not only is Milano the main fashion city in Italy, followed by Rome and Florence, it is also internationally recognised as one of the most important fashion capitals in the world.
The city's history is closely linked to the fashion, clothing and textile industries. Throughout the late 19th century it was a major production centre within the trade and later developed its role as a fashion centre during the 20th century, with a number of rising designers contributing to its image as a stylistic capital. During the 1970s and 80s Milano rose to its status as one of the world's top fashion cities and is especially known for its role within the prêt-à-porter category of fashion.
Milano has been home to numerous fashion designers, including Giorgio Armani,Valentino, Garavani,  Gianni Versace, Gianfranco Ferrè,  Miuccia Prada, Krizia, Moschino, Etro, Trussardi, Missoni, Mila Schön and Dolce & Gabbana and most of the major Italian fashion houses and labels are based in Milan, even though many of them were founded in other cities. Like most other major fashion capitals, it  has two fashion weeks  in Spring and  in Autumn. The Menswear shows occur in between autumn/winter and spring/summer in the city.
Emma can organize private fashion tours, exclusive after-closing shopping in top designer stores or arrange for you to  meet and chat with celebrated designers to ensure you catch up on all the latest trends and be truly "alla moda"
The creative and manual skills of Milanese artisans are known throughout the world and began their development in medieval times. In fact in the 13th century Milano was one of the few European cities to have more than 100,000 inhabitants and the artisan trade, particularly metalworking, was booming. We can see the testimony to this period in the names of the streets in the city centre; via Spadari (swords) e via Speroni (spurs).  These artisan craftsmen possess longstanding traditional skills which have been passed from generation to generation. Also the area of the city dedicated to goldsmiths and silversmiths whose "bottega" go back to 15th century can be identified by the street name " Via Orefici".
Meet the artisans and admire their skills or even try your hand in various artisan activities from tailoring to ceramic design and decoration, jewellery to delicate restoration workmanship…Emma will guide through this historic "artigiano" part of the city.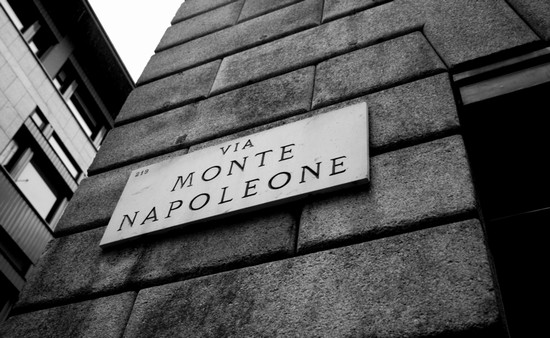 Shopping
Shopping in Milano is an experience in itself as well as being the ideal way of browsing around the big name boutiques and the young stylists and artisan studios.
You can visit the outlets of the most famous designers or simply go window shopping among the trendiest stores and vintage shops.  It's so exciting to discover handmade shoes, jewellery and accessories designed by young stylists. Vintage markets in dream villas and antique cloisters. Artisan fairs and eco solidarity fashion.
Emma organises special visits for you to fashion studios so you can create your own dream dress to suit your taste, desire and of course budget, arranged in an exclusive opening time just for you and with your own specialised personal shopper and experts ready to advise you about styles to suit your personality.
So what are you waiting for – come shopping in Milano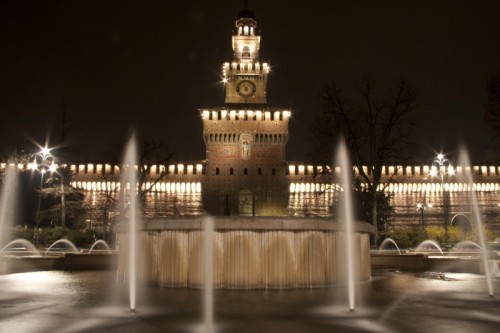 Heritage
Searching for the real city
Milan is a unique city because it is so discontinuous: a polyhedron of styles, images and sensations which in their heterogeneity define an imprint, determine a character.
On one street we can admire buildings in pure liberty style, of exquisite grace for the balance of the ornamentation and the fabrication of  the wrought iron decoration and, just a few meters away, appears an old balconied building decidedly romantic.
All of this happens in Milan.
In the capital of Lombardy everything is as if it were hidden, behind all the "porte" or city gates, covered by a veil of reserve, not by will, perhaps determined by the character of the people, by history and events or purely incidental.